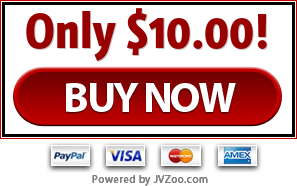 As marketers, it's our job to create compelling offers, massive email lists, to write amazing copy and craft high converting capture pages. Over the past few years there's been a huge advancement in the quality of capture pages.
If you're not staying up to date with landing page software, design and graphics; your conversions are going to fall. With that in mind, it got me thinking about the most common mistakes people make with their capture pages. Here are are 4 common capture page mistakes:
1. Asking For Far Too Much
I'm just going to say it. All you need is a user's email address. Names are better, sure. Do they increase conversions and response rates, sure. With that said… the maximum amount of information you should ask for is a user's name and email address.
Unless calling up leads is an essential part of your marketing strategy; DO NOT ask for a phone number. Never ask for a zip code, address, or anything of the sort. Every extra field of information you request; your conversion rate will decrease by at least 10%.
A few years ago a friend of mine challenged this idea. That asking for a name as well as an email address would drive conversions down. I decided to run a split-test campaign, just to prove him wrong. To my surprise I was right, by a mile.
I setup 3 capture pages with the same variables, but one asked for name and email, one just email. The first one asking for just an email generated a 30% conversion rate, asking for a name as well dropped it to 23%. 7% may not seem like big difference, but when you're generating tens of thousands of leads; it really adds up.
The other case studies were similarly shocking. Always ask for as little information as possible, otherwise you'll kill your conversions.
2. Bad Opt-in Form Placement
I always thought it was pretty obvious that having the opt-in form above the fold would increase conversions, but I had no idea how strong the effect would be. Did you know that over 75% of website visitors spend their time above the fold?
It's apparently true, the vast majority of visitors never scroll down a page, it's kinda ridiculous. Does that mean you're wasting your time with anything below the fold? Not at all, it just means you need to attempt to monetize the traffic that doesn't scroll down below the fold by placing an opt-in form above the fold.
3. Using A Bad Headline
The headline is the first thing a visitor sees when visiting your capture page. It's the most important aspect of the page, more important than your actual offer. I can't tell you how to write a powerful headline, that's beyond this article. The best advice is to carefully craft 10 different compelling headlines. Once done, duplicate your capture page 10 times using a different headline for each version. The headline is the only variable worth split-testing immediately.
Run some traffic at the pages, see which ones converts the highest. You'll find they convert very differently, conversion rate differences of as much as 50% – all because of the headline. Don't be lazy on the copy, it'll ruin your efforts.
4. Slacking On Design
Attractive design is a fundamental component of a high converting capture page, without a doubt. But I have two thoughts here. What you want to do is the opposite of what everyone else is doing in your niche. Design has exploded in recent years, just look at websites from the 90′s and compare them to today; they're incomparable (they're just that bad).
However, many niches now are becoming saturated with faddy over-hyped design. Design is similar to copy – it's seductive. The problem is all the marketers are using similar 'almost futuristic' graphics now. In many niches they convert very well, but if you're in the Internet Marketing niche or one alike; you might find an ugly ass capture page convert better than one using quality graphics.
It has something to do with people associating sexy design with scams and disappointment. Again, the only thing you can do is split-test, like with all conversion optimization tactics.
To your success,
Stokesbrand@gmail.com
Want To Be Notified On New Posts?
We are on a mission to help YOU grow a more successful Marketing business.
Become an Insider, and see for yourself!