Follow what I just went over in the video above and you will learn exactly how to generate an unlimited amount of targeted leads for your SEO campaigns at lightning speed!
Find Targeted Keyword: Ok, first thing's first. You want to make sure that you know exactly what keyword phrase that you want to rank for. What I suggest is that you visit big affiliate platforms like Jvzoo & Clickbank in order to find thousands of products to promote for multiple niches.
Get The Long Tailed Version: Now that you have chosen your list of targeted keywords the next step is to find a long tailed version of that keyword. The idea behind this is to find a phrase that is 3 or more words in length and this way you can make it more specific for the searcher. This is not only beneficial for you as the ranker because there is much less competition but it is also better for the searcher because they are typing in exactly what they are looking to find..
Filter The Keywords By Amount of Traffic: Now you want to narrow the keywords down even more by chosen keywords that only get a decent amount of traffic. As you see in the video above... If my keywords do not generate at least 25 clicks daily at the #1 spot then I DO NOT even bother!
Make a List of Keywords With Low Competition: The final step is to use Scrapebox's Google Competition Add-on feature in order to get a list of the lowest competition keywords out of the bunch!
These Tools Make It 10x Easier!
Download Your FREE Copy of Market Samurai and Laser-Target High-Traffic, High-Profit, Low-Competition Markets With Devastating Accuracy.
99% of Marketers FAIL To Rank In The Search Engines Because They Violate One Or More of The 4 UNBREAKABLE Golden Rules of SEO…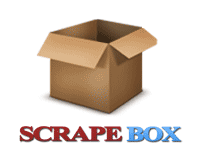 ScrapeBox is a one-time purchase, it is NOT a membership program. The purchase price is a single PC license and entitles you to run one copy of the software with one free license transfer per month, any bug fixes and minor upgrades are completely free for owners of ScrapeBox. Do they update it? You better believe it, ScrapeBox has had an amazing 400 new versions since it was originally released in 2009. They are constantly adding new features, listening to customer feedback and enhancing ScrapeBox
Now with these tools and this information you are more then ready to begin ranking content all over the net. As I stated in the video above, you can feel free to leave me any questions or comments below and I will do my best to answer each one of them!
To your success,
Want To Be Notified On New Posts?
We are on a mission to help YOU grow a more successful Marketing business.
Become an Insider, and see for yourself!